Stewart's newest booklet entitled
"How An Amazing Future can Transform Your Present Living" is now available for you to buy at only $ 7 . E-Transfer is preferable if possible. Limited physical copies or a digital copy can be sent to you.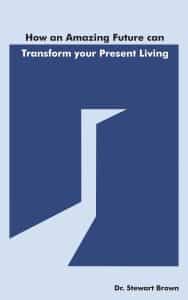 Recommended for anyone, including new or mature Christians, this deeper study of Romans 8:18-25 is certain to inspire and greatly encourage you as you live each and every day! 
Hi,
My name is Stewart Brown, and
my mission is to:
Brochure and PDF of the various workshops
Encouraging Mentors Encouraging Churches
The Workshop by Dr. Stewart Brown
Welcoming Church Brochure
Stewart's vision for welcoming
newcomers 
Teamwork Essentials for Lasting Success
The Workshop by Dr. Stewart Brown
Equipping church members for relational evangelism
The Workshop by Dr. Stewart Brown
Mentores que Alientan... Iglesias que Alientan.
Desarrollado y Presentado por el Dr. Ministerios Stewart Brown
    Donate to support Pastoral Leadership training, Spiritual resources for new Christians, church resources and basic community needs.
In addition to his own seminar and teaching ministry in Canada, Dr. Stewart Brown started with Action International Ministries in 2011 as an associate for teaching and training in other nations in-person trips and online via Zoom. He has taught in Bible college, pastors conferences, and church training events in many Cuban provinces. His teaching ministry has taken him to Northern Peru, Central Peru and the capital of Lima. Stewart's  Welcoming Church Spanish teaching resources were presented in a church of 4,000 members. They were then shared with the church leaders for future discipleship training at the church in Lima, Peru. In 2021-22, Stewart taught his course entitled "The Spirit-Filled Christian-The Spirit-Filled Church"  via zoom to a group of Christian leaders in Nepal. He is also meeting with other Pastoral leaders in Argentina and connecting with others in Africa and Asia.
Stewart is a member of the Pastoral Leadership Development Group (PLD)  – a group of experienced pastors and former pastors who are devoting themselves to serving God by providing printed resources and also training/supporting international leaders who then use these training and resources to equip their own fellow citizens to serve Jesus, plant new churches, and provide even the most basic needs when necessary in Cuba, Africa and Asia.
Donors are connected to the main website of Action International Ministries where Stewart's name and information are listed under " Field workers". Canadian donors will receive receipts for income tax purposes.