Stewart's newest booklet entitled
"How An Amazing Future can Transform Your Present Living" is now available for you to buy at only $ 7 . E-Transfer is preferable if possible. Limited physical copies or a digital copy can be sent to you.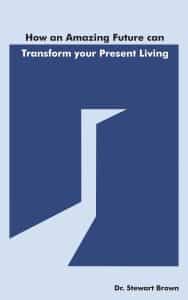 Recommended for anyone, including new or mature Christians, this deeper study of Romans 8:18-25 is certain to inspire and greatly encourage you as you live each and every day! 
The Real Welcoming Church: Imitating God, Thinking Like Jesus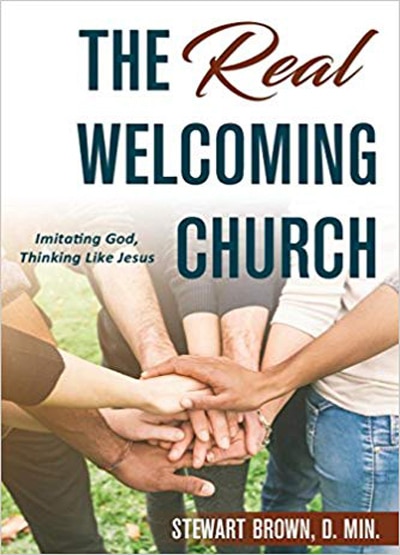 Summary:
Imagine how your life can be changed from: — Selfishness to others-focused service –Getting to giving –Inertia to energy –Complaining to gratitude –Plodding to laser-focused purpose. Based on imitating God (Ephesians 5:1) and thinking like Jesus (Philippians 2:5), this book leads each reader into an honest self-examination and church evaluation, based completely on God's Word, and into four key life stages: Stage 1. Struggling church: Start where you are and discover what keeps you and your church from joyful growth and continually bearing much fruit for Jesus. Stage 2. Godly church: Discover how God wants you and your church to think, act, and welcome others as you interact with Old and New Testament principles. Stage 3: Inviting church: Explore the signs, evidence, processes, and results of the real welcoming church through which Jesus expresses His loving, empowering heart. Stage 4. Inspiring church: Learn 9 steps to practice on a daily basis so God can inspire others through you and your church as you pray, support, worship and work together. This is an exciting and practical interactive book, full of Bible-based resources and principles to empower you in making lasting friends and transformative relationships in your church and community. Pastor Deric Bartlett wrote about this book: " Excellent! I was drawn in immediately by this work."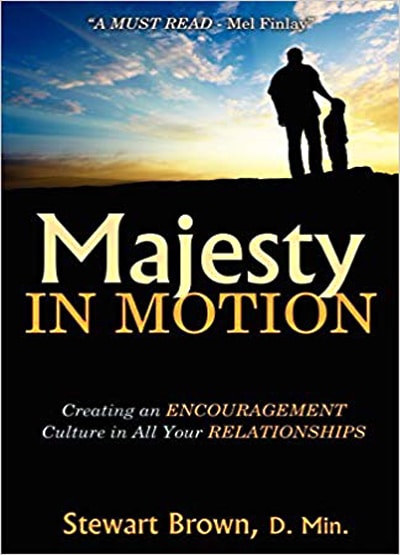 Summary:
Do you suffer from worry, anxiety, stress,impatience and negative thinking? Do you have trouble forgiving yourself and others? Are you looking for real joy and encouragement? As an award-winning book,"Majesty in Motion" will help you in all of the above! Leaders, individuals, and some well-known personalities have mentioned that they use this book frequently — especially when they feel discouraged, or are going through a difficult time or a "dark valley" experience. This book is designed to help you know and live out God's lasting encouragement in every facet of your daily life.It is great for personal and group study. Stewart skillfully guides readers to a place of joy and fulfillment even in the midst of uncertain world events and personal storms. Reading and re-reading this book will provide practical tools to make a dramatic difference in the dynamics of your marriage, family, team, small group, church or organization. You'll be empowered to turn new acquaintances into full-time friends, develop and live out a forgiveness attitude!.
Pastor Deric Bartlett wrote about this book:"Excellent! I was drawn in immediately by this work."
"On days when I was feeling low…, I would pick up your book and all I had to do is read a few pages, and my mood would be uplifted and I could see your smiling face as I read it and it gave me great encouragement and I say, "thank you"! "
– reader of " Majesty in Motion, Ontario, Canada
The Spirit-Filled Life-The Spirit-Filled Church
Author: Rev Stewart brown
Summary:
This is a 42-page spiral-bound book based on Ephesians chapters 4 to 6. It is a very practical teaching resource for you or your small group. Use of this book will guide you into a wonderful discovery of knowing, experiencing, and living out your life under the sovereign direction and power of God the Holy Spirit. Chapters include the Spirit-Filled Christian, Three signs of God's ownership, Spirit-Filled Life–Winning over Anger, Coveting, The Spirit-Filled Life- 1)What God requires of you and 2) What God produces in you, Spiritual Gifts and Spiritual Fruit, The Spirit-Filled Marriage, The Spirit-Filled Family, Effective Prayer, Praying in the Spirit, and Spirit Filled Armor-God's Defenses for Christian Living 
GOD'S DIFFERENCE MAKER
Author: Rev Stewart brown
Based on Psalm 90,this small book guides you into a journey to experience the presence of God and how to express the power of God in your personal life. Regular application of five essential life principles will enable you in becoming a transformative difference maker for God in the lives of those around you!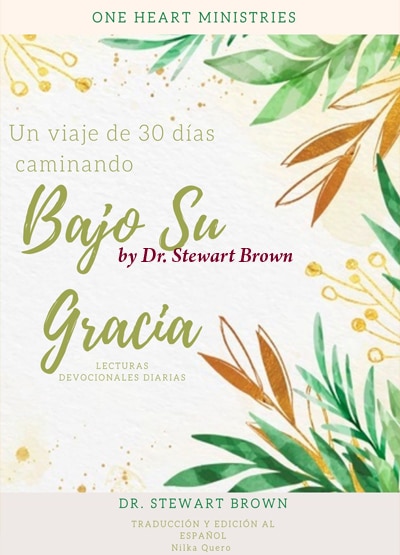 Bajo Su Gracia (Under His Grace)
Summary:
Stewart's most recent book is a 30-day journey of devotional messages in Spanish. The book is intended to inspire and encourage readers to grow in their relationship and walk with God. In the Spring of 2021, it is being released in Cuba and available in digital form to you directly from the author. Contact Stewart for information about an English version although some of these readings are now on the "Blog" page of this website.